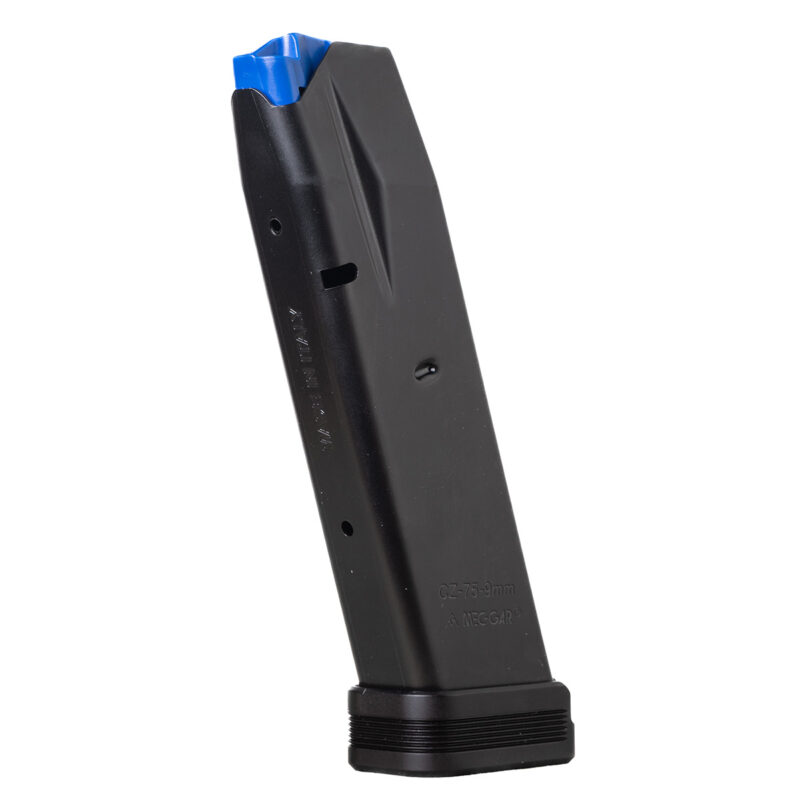 COMPETITION CZ 75B / 85B / SP-01 / SHADOW / SHADOW 2 9MM 10-ROUND
$68.25
Compatible Firearms: CZ 75B, 85B, SP-01, Shadow, Shadow 2
Caliber: 9mm
Capacity: 10 rounds
Coating: Anti-Friction
Follower: High-impact polymer
Tube: Heat treated carbon steel
Spring: High tensile music wire
Floorplate: Black Aluminum Competition Floorplate
SKU (Blued): MGCZ7510M — UPC: 765595800304
Anti-Friction coating allows for easy loading, reduced malfunctions, and superior anti-corrosion properties
Internal components are interlinked
The black aluminum floorplate texture allows for a better grip to make magazine changes easier
Not for use in Bul Cherokee pistols
In stock
Safe Shopping
Buy with confidence, your data is safe.
Flate-Rate Shipping
Get your items quickly with flat-rate USPS.
Description
9mm - 10 rounds
If you are looking for a Competition magazine for your CZ 75B, 85B, SP-01, Shadow, Shadow 2 pistol, choose the magazine manufacturer that is the most trusted in the industry.
All Mec-Gar magazines are made in Italy with the most sophisticated technologies and best materials.
Since 1965 Mec-Gar has been a world leader in the production of magazines for the largest firearm manufacturers and militaries in the world.
Specifications
| | |
| --- | --- |
| Caliber | 9mm |
| Capacity | 10-round |
| Finish | Anti-Friction |
| Firearm Make | CZ |
| Model | CZ 75B, CZ 85B, CZ Shadow, CZ Shadow 2, CZ SP-01 |
Only logged in customers who have purchased this product may leave a review.