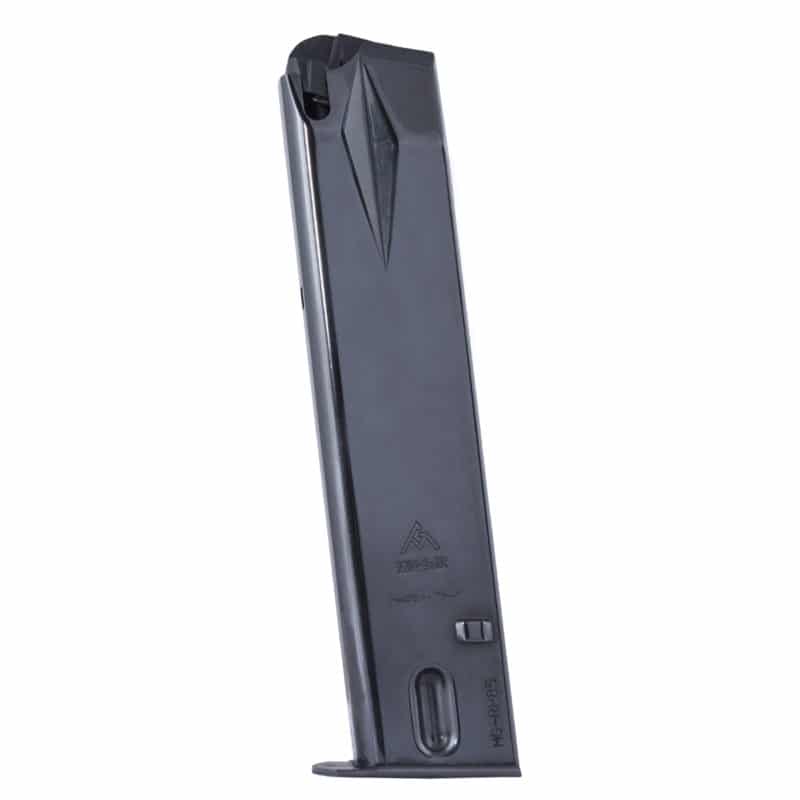 RUGER P85 / P89 / P93 / P94 / P95 9MM 20-ROUND
$41.20
Compatible Firearms: RUGER P85, P89, P93, P94, P95 – All serial number ranges
Caliber: 9mm
Capacity: 20 rounds
Coating: Blued
Follower: High-impact polymer
Tube: Heat treated carbon steel
Spring: High tensile music wire
Floorplate: Metal
SKU: MGRP8520B — UPC: 765595440463
In stock
This product cannot be shipped to California, Colorado, Connecticut, Delaware, District of Columbia, Hawaii, Illinois, Maryland, Massachusetts, New Jersey, New York, Oregon, Rhode Island, Vermont, Washington due to magazine capacity restrictions. For more details see our
Shipping Restrictions page
. However, if you are LE or Active Military please contact us for further assistance.
Safe Shopping
Buy with confidence, your data is safe.
Flate-Rate Shipping
Get your items quickly with flat-rate USPS.
Description
9mm - 20 rounds
If you are looking for a magazine for your RUGER P85, P89, P93, P94, P95 pistol, choose the magazine manufacturer that is the most trusted in the industry.
All Mec-Gar magazines are made in Italy with the most sophisticated technologies and best materials.
Since 1965 Mec-Gar has been a world leader in the production of magazines for the largest firearm manufacturers and militaries in the world.
Specifications
| | |
| --- | --- |
| Caliber | 9mm |
| Capacity | 20-round |
| Finish | Blued |
| Firearm Make | Ruger |
| Model | Ruger P85 / P89 / P93 / P94 / P95 |
Only logged in customers who have purchased this product may leave a review.