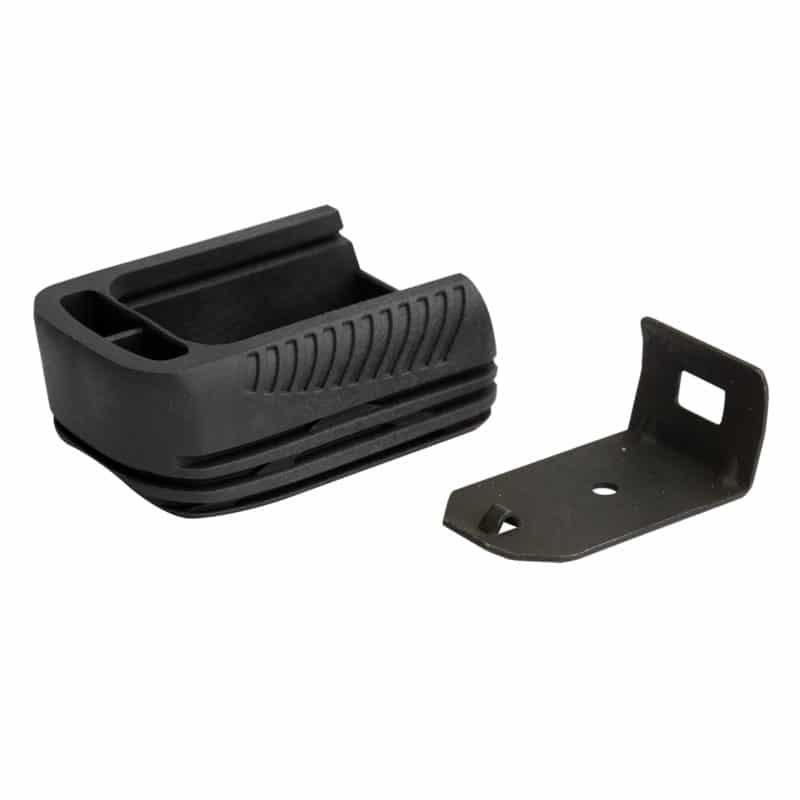 IFS+
DPS – DROP PROTECTION SYSTEM "PLUS-2"
$12.95
Poly carbonate Drop Protection System (DPS) "Plus-2" adapter set to fit on Mec-Gar magazines with a polymer floorplate. It cannot be used to replace a metal floorplate.
Contains:
1 – Drop Protection System "Plus-2" adapter
1 – Locking plate – Metal
THIS ITEM WILL ONLY WORK ON THE MAGAZINES LISTED BELOW
Out of stock
Notify me when item is back in stock
This product cannot be shipped to California due to magazine parts restrictions. For more details see our Shipping Restrictions page. However, if you are LE or Active Military please contact us for further assistance.
Safe Shopping
Buy with confidence, your data is safe.
Flate-Rate Shipping
Get your items quickly with flat-rate USPS.
Description
Mec-Gar IFS+ – Innovations For Shooters is the ultimate range of advanced upgrade parts straight from Mec-Gar R&D Department. Made in Italy with the most sophisticated technologies and the best materials, all items are thoroughly quality tested to guarantee uncompromised performance and reliability.
Manufactured from durable poly carbonate. Grooves and angling on sides allow for better handling during magazine changes and reduces the shock to the magazine when dropped.
Choose the best, choose Mec-Gar.
Only logged in customers who have purchased this product may leave a review.